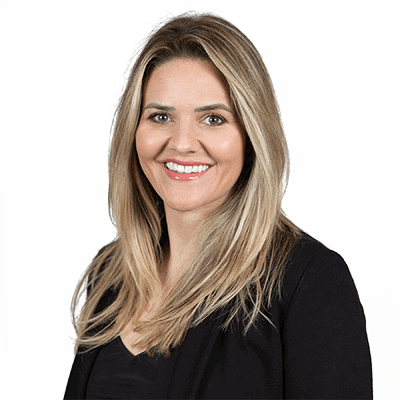 E: krios@flplg.com
Ph: 954-284-0900 ext. 144
Karina Rios is an insurance litigation attorney handling claims from their inception through their conclusion—whether settlement or trial.
Prior to joining Florida Professional Law Group, Karina was the managing attorney at a first party property insurance firm where she personally handled thousands of claims on behalf of Florida homeowners- ranging from small leaks to massive hurricane caused damage. She has seen how insurance companies often improperly investigate a loss and is committed to bringing a fair resolution to all claims that come across her desk.
After graduating law school in 2010, Karina served the citizens of Hillsborough County for more than four years as an Assistant State Attorney. In this role, she represented the State in thousands of criminal matters ranging from juvenile offenses to second degree felonies. During her tenure, she tried more than 30 cases before a jury and handled countless evidentiary hearings, dispositive motions, and bench trials.
While at the University of Florida Levin College of Law, Karina was involved in numerous organizations including Law Association of Women and John Marshall Bar Association.
She graduated summa cum laude from the University of Florida in 2005.
Karina is admitted to practice law in all Florida State Courts and the U.S. District Court, Southern District of Florida. She is a Miami native and is fluent in Spanish.
Memberships & Affiliations
Request Free Consultation