Property Damage Attorneys for Fire Claims
Don't Let Their First Offer Be the Last
Free Review of your Fire Damage Situation
By submitting this form, you are consenting to receive marketing emails from: The Professional Law Group, PLLC, 4600 Sheridan Street , Suite 303, Hollywood, FL, 33021, US. You can revoke your consent to receive emails at any time by using the SafeUnsubscribe® link, found at the bottom of every email. Emails are serviced by Constant Contact.
Fire Damage Restoration & Repair: Did You Get Enough?
Insurance Claim and Property Damage Attorneys
According to the Insurance Information Institute, The average claim value related to fire and lightening was $68,322 for the period 2013 – 2017. While homeowners insurance claims related to wind or hail were the most prevalent for the reporting period, fire and lightening claims were the costliest. You may be able to reopen your claim up to five years from the date of loss, even if it's been settled.
When you submit an insurance claim for fire, smoke or soot, your insurance company will send its own field adjuster to document and estimate your fire damage. Unfortunately, many property owners assume that their insurance company will do the right thing and pay a fair settlement for their fire damage claim. Property owners may also assume their insurance company's first offer is their final offer.
Take caution, however. Even with the best of intentions your insurance company's settlement offer may fall short of what you really need to become whole again. For example, your insurance adjuster may not properly give you "like kind and quality" pricing in their estimate. If your 5 inch baseboards got damaged then they should pay for 5 inch replacements, not 3. Similarly, if your solid wood doors were damaged from fire, smoke or soot, then they should estimate solid wood door replacements, not hollow ones. In addition to the "like kind and quality" issue, your insurance company may altogether overlook some of your damage, or simply assume some damage they see is unrelated to your fire claim.
Components to Your Claim
There are several possible compensatory factors to consider, depending on your specific fire damage, when you have a fire damage insurance claim. These include:
Structural damage
Personal property damage
Potential lost wages
Business interruption loss
Additional living expenses (ALE)
Fire Damage Settlement Examples
Insurance: 32,223 Underpayment
MICROWAVE/ADJACENT ROOM FIRE
Each case is different and thus results may vary.
The Professional Law Group has been assisting clients with their new, underpaid, and denied insurance claims throughout the States of Florida and Texas since 2012. Some of our attorneys have more than 25 years experience helping clients.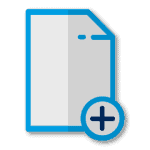 Recent property damage from fire? We handle new property insurance claims from start to finish. Do you know how much money you could be losing if you go without professional assistance?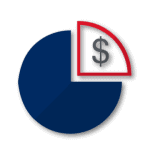 Think your insurance company didn't pay you enough for your fire damage? We work to get you more. Don't let the insurance company pay you less than you deserve.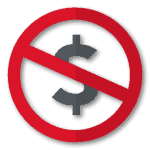 Insurance company denied your fire claim? We have turned many denials into insurance claim settlements that our clients were satisfied with. Call us for a no-obligation consultation.
If you Have Damage from Fire, Smoke, or Soot

If you have fire damage, it is important that you hire insurance claim professionals to accurately and completely compile your fire damage estimate for the insurance company. We are insurance claim attorneys, in which claims adjusting is a part of our service. When you sign up to become a client one of the first tasks we'll accomplish is to send out our own estimator to document and calculate your damages. This estimate, along with a well-thought-out negotiation strategy by your insurance claim attorney is the foundation of your property damage claim.
When it comes to car fires, you may be entitled to more than what the insurance company wants to pay you. Contact us for a no-obligation consultation.
Free Review of Your Fire Damage Situation
Se Habla Español | Nou Pale Kreyol
Unsure if your fire damage is covered under your insurance policy?
We know many of the tricks insurance companies use to underpay or deny claims. Moreover, anything you say may be used against you. You need someone on your side. Contact us for a free consultation before you go any further with your insurance company.
Free Review of Your Fire Damage Situation
Ask About A FREE Expert Assessment of Your Property Damage

"Awesome team! Highly recommend them.Very Helpful, was very happy to hear not from one of them, but all of them in our case. Excellent Customer Service."

"I just wanted to thank you for the amazing job you did today. It was a great pleasure to see how a true pro handles the situation, you got the amount I needed to put our home back to its original condition. You did it with professionalism and tact. I don't know how to thank you and will recommend you and your company to anyone I know that may end up in a similar situation. You are amazing."
Free Review of Your Fire Damage Situation
Se Habla Español | Nou Pale Kreyol