When the unexpected happens, we help  businesses collect the money they deserve for their insurance claims.
Request Your Free Policy Review
This form does not create an attorney-client relationship. Situations vary. Don't rely on this website for legal advice. By submitting this form, you are consenting to receive marketing emails from: Florida Professional Law Group, PLLC, 4600 Sheridan Street , Suite 303, Hollywood, FL, 33021, US. You can revoke your consent to receive emails at any time by using the SafeUnsubscribe® link, found at the bottom of every email. Emails are serviced by Constant Contact.
Coronavirus Business Recovery
Business owners, who suffered loss because of COVID-19, are counting on The Professional Law Group's legal expertise and resources to fight the insurance company.
Call Us For A Free Review Of Your Business Loss Claim
Se Habla Español | Nou Pale Kreyol
Don't let the insurance company deny your hard-earned money. You deserve to have your business back to normal.
There are no out-of-pocket expenses. We only get paid, if you get paid.
We Can Help with Insurance Claims for
Business Interruption Due to COVID-19
Underpaid or Denied  Insurance Claim?
If you have an underpaid or denied insurance claim, don't give up! Contact us for a free consultation. The Insurance company may still owe you.
We can reopen cases up to 5 years from the date of loss.
Free Review Past Insurance Claims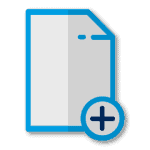 Recent business loss claim from COVID-19 or a weather-related event? We handle new insurance claims from start to finish. Do you know how much money you could be losing?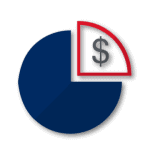 Think your insurance company didn't pay you enough for your past claim? We work to get you more. Don't let the insurance company pay you less than you deserve.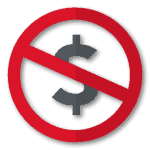 Insurance company denied your claim? Do you know how much you could be losing? Don't let them deny your claim without contacting us.
Insurance Offered: $0 - Denied Claim
AIR CONDITIONING UNITS VANDALIZED ON SHOPPING CENTER
Insurance offered: $0 - Denied Claim
RESTAURANT LOSS OF BUSINESS DURING HURRICANE IRMA
Insurance Offered: $0 - Denied Claim

"The Professional Law Group was incredible. They stepped in when I was overwhelmed with a leak and having to deal with insurance; they helped me from beginning to end. Whenever there was an issue I knew I could call them and they would come right away or help me over the phone. I highly recommend them for their professional and personal attention to details."
Free Review Of Your Business Loss Situation
Se Habla Español | Nou Pale Kreyol