Property claims is what we do. Contact us for a free Hurricane Michael claims consultation.
Free Review of your Hurricane Michael Damage
Hurricane Michael Insurance Claims
You deserve a fair and full settlement for your Hurricane Michael damage.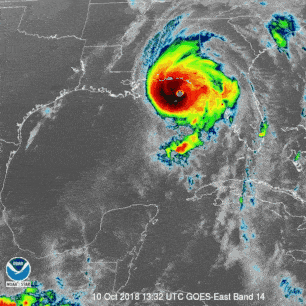 Hurricane Michael struck the Florida panhandle at Panama City and neighboring cities on October 10, 2018. An extremely dangerous hurricane, Hurricane Michael made landfall at just shy of a Category 5 storm. A hurricane of this magnitude can significantly damage homes from its extraordinary winds, rain, and water surges. News reports showed entire roofs blowing off of homes and businesses, properties being ripped apart by wind, and significant flooding to properties.
When the unexpected happens, we help individuals and businesses collect the money they deserve for their insurance claims. Property damage insurance claims is all we do, all day, everyday.

Free Review of Your Hurricane Michael Insurance Claim
Se Habla Español | Nou Pale Kreyol
Five Tips for Hurricane Michael Insurance Claims
Review your property insurance policy to understand what it covers and what it doesn't. Call your insurance company if you don't understand terminology or insurance legal jargon within the policy. A property insurance policy has four parts: Declarations, Forms, Endorsements, and Summaries. Hurricane deductibles are "declared" in the Declarations pages of your insurance policy. It is usually stated as both an amount and a percentage of the Coverage A Dwelling limits. A hurricane deductible is higher than your normal deductible.
If you have damage, your insurance policy requires that you protect the property to prevent any other further damage. If you can do it yourself, that's fine, but be safe and if you need a preservation company or restoration company, call a professional. Call us, we can help.
Document the damage. Take pictures and keep notes, including keeping a timeline of what happened and who you've spoken with.
Preserve any damaged materials. The insurance company may want to investigate and look at them later. For example, if you have fallen roof tiles, keep them. Simply pile them in a corner until your claim is settled.
If you call in the claim yourself, be careful about what you say. Stick to the facts and say only what you know. Your insurance policy requires that you tell the truth but it doesn't require that you guess. So be careful about technical terms as they may mean something different in your policy than they do in real life.
The insurance company is not on your side, but we are.

Don't wait until your insurance company underpays or denies your Hurricane Michael insurance claim. Contact us. We expedite the process and help you recover a fair and comprehensive settlement so that you can get your life back to normal as quickly as possible.
Property damage insurance claims is all we do, all day, everyday.
DESTROYED HOME FROM HURRICANE
Insurance: $50,937 Underpayment
We are Attorney-Adjusters, and property damage insurance claims is all we do.

Insurance policies contain many complicated provisions that can provide or take away coverage. Guessing about what caused the damage or using a common expression to describe something with a technical definition can give the insurance company the reason it needs to deny your claim. If you're not familiar with the field it may pay to get professional help.
Do you know what your claim is really worth? Even if the insurance company decides to pay your claim, do you think they want to pay the most money possible, or the smallest amount they can get away with? 
Insurance company adjusters may not value your damage properly. They may not thoroughly investigate and price "like kind and quality" which may undervalue your unique damage.

"Florida Professional Law Group was incredible. They stepped in when I was overwhelmed with a leak and having to deal with insurance; they helped me from beginning to end. Whenever there was an issue I knew I could call them and they would come right away or help me over the phone. I highly recommend them for their professional and personal attention to details."
Free Review of Your Hurricane Michael Damage
Se Habla Español | Nou Pale Kreyol