E: tfoglia@flplg.com
Ph: 954-284-0900 ext. 111
Tracey Foglia is a civil litigation attorney whose focus is on helping homeowners with their property damage insurance claims. She is a persistent and hardworking attorney who will aggressively advocate for her clients and who is unafraid to meet her opponents in court if necessary.
Before joining Florida Professional Law Group, Tracey was an insurance defense attorney representing insurance carriers in both private and staff counsel positions. In these roles she defended personal injury protection claims.
Tracey is admitted to practice law in all Florida State courts and the U.S. District Court, Southern District of Florida, and the U.S. District Court, Middle District of Florida. Tracey is a coeditor of the JIOP Newsletter for the Litigation Section of the American Bar Association, an active member of the Duke Club of South Florida, and a member of a local women's philanthropic group.
While at law school, Tracey excelled not only inside the classroom but also outside the classroom. Having received a prestigious Law Merit Scholarship and Graduating Magna Cum Laude, she also interned for the Honorable Peter R. Lopez, was a St. Thomas Law Review Staff Editor, and was Vice President of the Florida Association of Women Lawyers.
In her time outside the courtroom, Tracey enjoys traveling, reading, and spending time with her family. She is a native Spanish speaker.
Memberships & Affiliations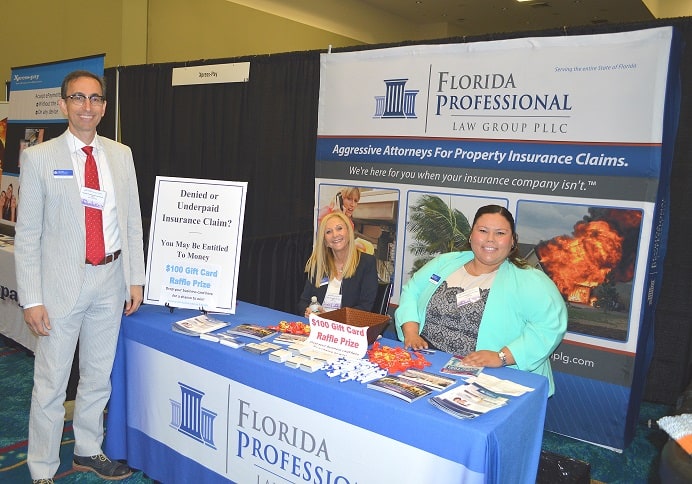 "Dear Tracey,  We thank you for all your help with our claim against Southern Oak Insurance.   We are grateful for your expertise, patience, encouragement and prompt responses to our inquiries.  We are relieved that the case is closed and that our home can be fully restored to the condition it was prior to the water pipe break on Sept 24, 2016. We had no idea what to expect with our case, but gratefully we sensed immediately that we were in capable hands with you and the Florida Professional Law Group.  The kindness and help which we received eased our minds and lifted our spirits.  For that we will be eternally grateful. Thanks again for helping us to settle our claim and for the good results. With grateful hearts."
Paul and Charla R.

"I just wanted to thank you for the amazing job you did today.  It was a great pleasure to see how a true pro handles the situation, you got the amount I needed to put our home back to its original condition. You did it with great professionalism and tact.  I don't know how to thank you and will recommend you and your company to anyone I know that may end up in a similar situation. You are amazing." 
Ray and Amy T.
Share Tracey Foglia's Profile
Request Free Consultation